Classic Texas BBQ Dry Rub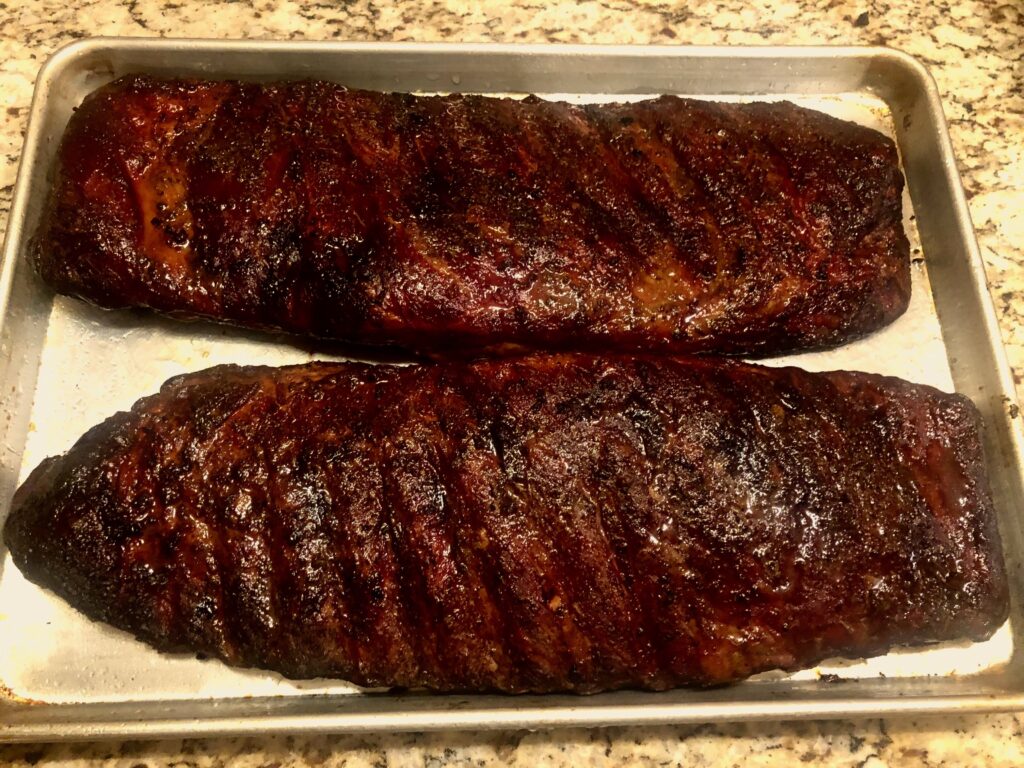 Tried and true, this classic Texas dry rub recipe will yield a nice bark on your meat every time.
Makes enough for about 3 ribs racks or 1 brisket
Ingredients
1 1/4 Cups Paprika
2 TBSP Chili Powder
2 TBSP Onion Powder
1 TBSP Salt
1 TSP Pepper
2 Cups Brown Sugar (ribs only)
Directions
Combine all ingredients in a medium sized bowl.

The meat should be thawed, but still slightly cool and wet to the touch, not room temperature. Trim excess fat as desired, and remove the membrane from ribs. Apply the rub with your fingers using a circular motion starting with the leanest part and then finishing with the fattest parts of your meat. Make sure to take your time applying the rub and cover all sides of the ribs or brisket. You'll want a little more rub on the meaty side of the rib rack, but you should still be seasoning the underside as well.

Now you're ready to get cookin! Check out our guide to smoking the perfect ribs or brisket below. And don't worry if you don't have a smoker yet, we have tips for using your oven, too.

Smoking the Perfect Ribs
Smoking the Perfect Brisket
Dog Tired Tips
The rub may turn into a paste if it gets too wet. Make sure to wash and dry your hands before starting to apply it.
For a crispier outside, coat the meat with 1/16in to 1/8in of the dry rub.