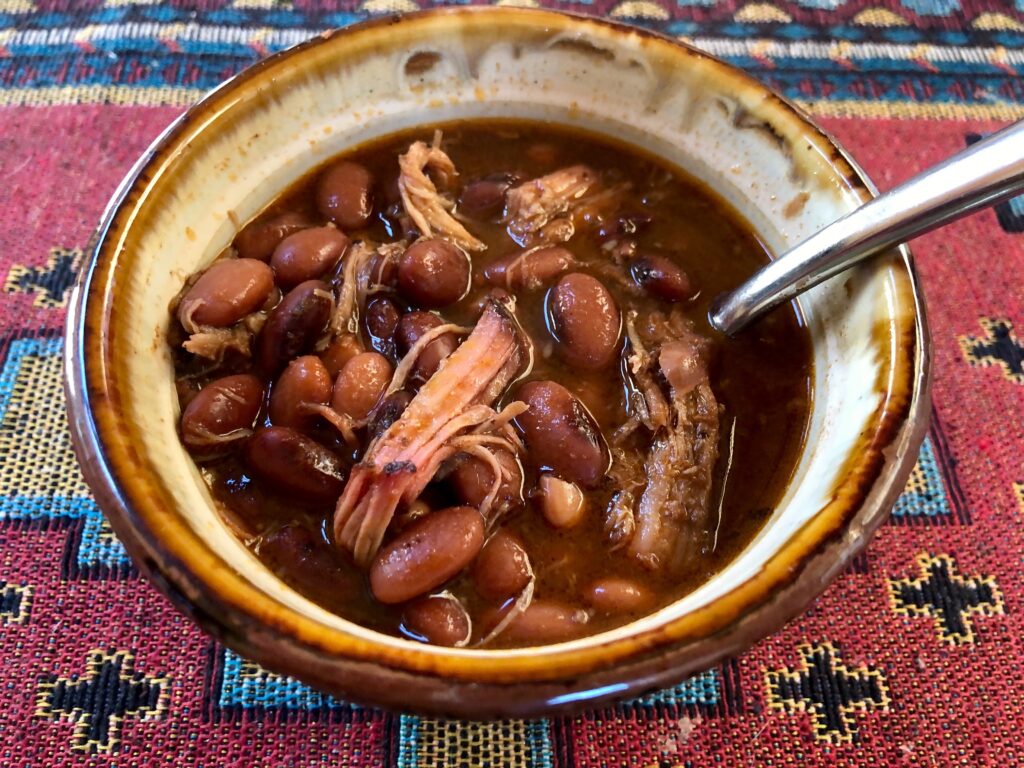 Did you know that the Pinto Bean is America's favorite bean and the Pinto Bean capital of the world is in Colorado? More specifically, it's Dove Creek, CO in Dolores County. Colorado is not the top U.S. producer of dry beans though, that title goes to North Dakota who produces about 32% of our nation's bean supply. Colorado only produces 5%, but considering about 2 million acres of beans are grown each year in the U.S., 5% is still quite a bit of land. So, in honor of our favorite bean, we are sharing this recipe that's perfect for using up some leftover pulled pork…should you have any.
Serves 8-10
Ingredients
Directions
Place the dry pinto beans into a large pot, and add enough water to cover beans by about 3". Cover with a lid and soak overnight.

On the following morning, drain and rinse the beans. Cut the bacon strips into 1-2″ pieces and put them in a large Crock-Pot with the beans, Chupacabra seasoning and pinto bean seasoning. Stir to combine and then add water until the beans are covered. Add 2 cups of chicken broth for extra flavor.

Put the lid on the Crock-Pot and cook on high overnight, or for about 8-10 hours. Stir occasionally if cooking during the day and add additional water as needed so that the beans remain covered.

Once the beans are tender, add the smoked pulled pork. Season with salt to taste and serve.
Dog Tired Tips
This recipe serves a lot! Cut the ingredients in half if you don't like leftovers.
The bacon will add salt to this recipe, so make sure to taste it before adding any additional salt.