Smoked Hot Chili Pepper Mac 'N' Cheese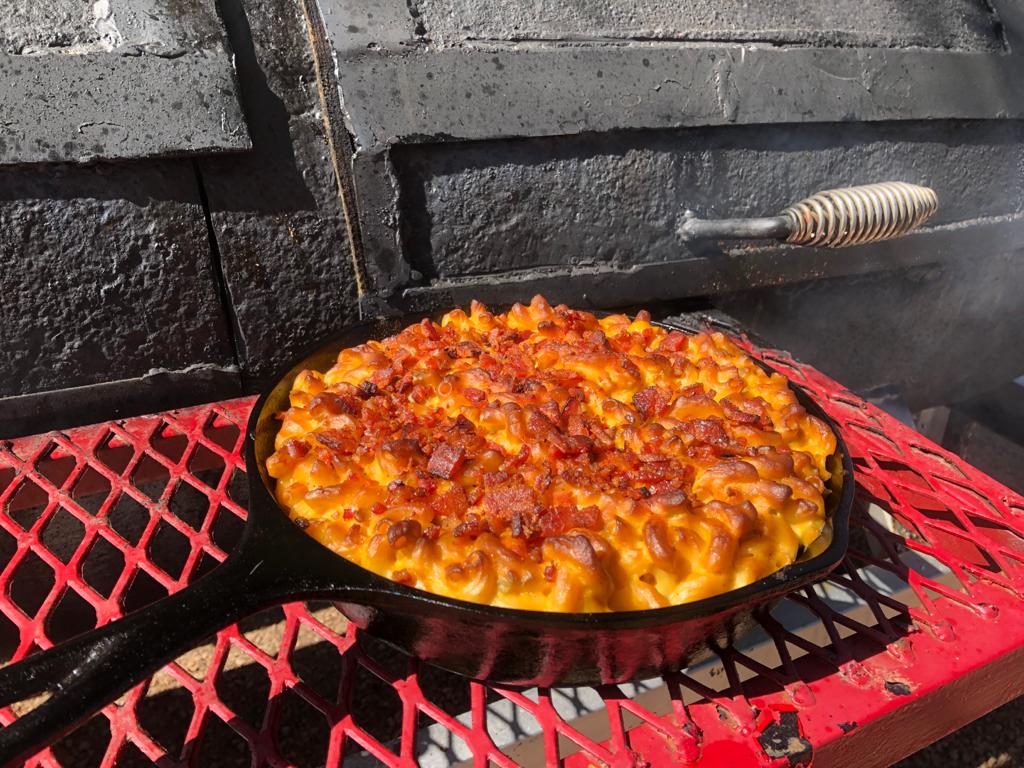 This smokey skillet mac 'n' cheese is just what your BBQ game has been missing!
Makes 4 servings
Ingredients
1 BOX (8oz) Elbow Macaroni
1/4 CUP Butter
1/4 CUP All-purpose Flour
1/2 TSP Salt
1/4 TSP Ground Black Pepper
2 CUPS Milk
2 CUPS Shredded White or Sharp Cheddar Cheese
1 CAN (8oz) Diced Hot Green Chilies, not drained
1/4 TSP Paprika
2 SLICES Applewood Smoked Bacon
Directions
Bring a pot of lightly salted water to boil. Add macaroni and cook according to the directions on the packaging. Meanwhile, fry the bacon to a crisp and set aside on a paper towel to cool. Remove the macaroni from the heat once cooked and drain.
Over medium heat, melt butter in a saucepan and stir in the flour, salt, and pepper until smooth. Slowly add in milk and continuously stir until mixture is smooth and bubbling. Add cheddar cheese and hatch green chilies to the milk mixture and stir until cheese is melted. Stir in macaroni until noodles are nicely coated.
Grease an 8" cast iron skillet, unless yours is well-seasoned and well-trusted not to stick! Pour macaroni mixture into the skillet and sprinkle with paprika on top. Garnish with bits of the pre-cooked bacon and place in the smoker. Cook uncovered at 225-235°F for 1-1.5 hours, or until you can't wait any longer.
Dog Tired Tips
Normally we love smoking slow, but if you leave this mac 'n' cheese in the smoker too long it'll dry out the noodles.
No smoker? -No problem. This recipe can be eaten as soon as its garnished with bacon. The smoker adds another flavor profile, but definitely isn't necessary to enjoy the cheesy goodness!