Fort Worth Pork & Brisket Sausage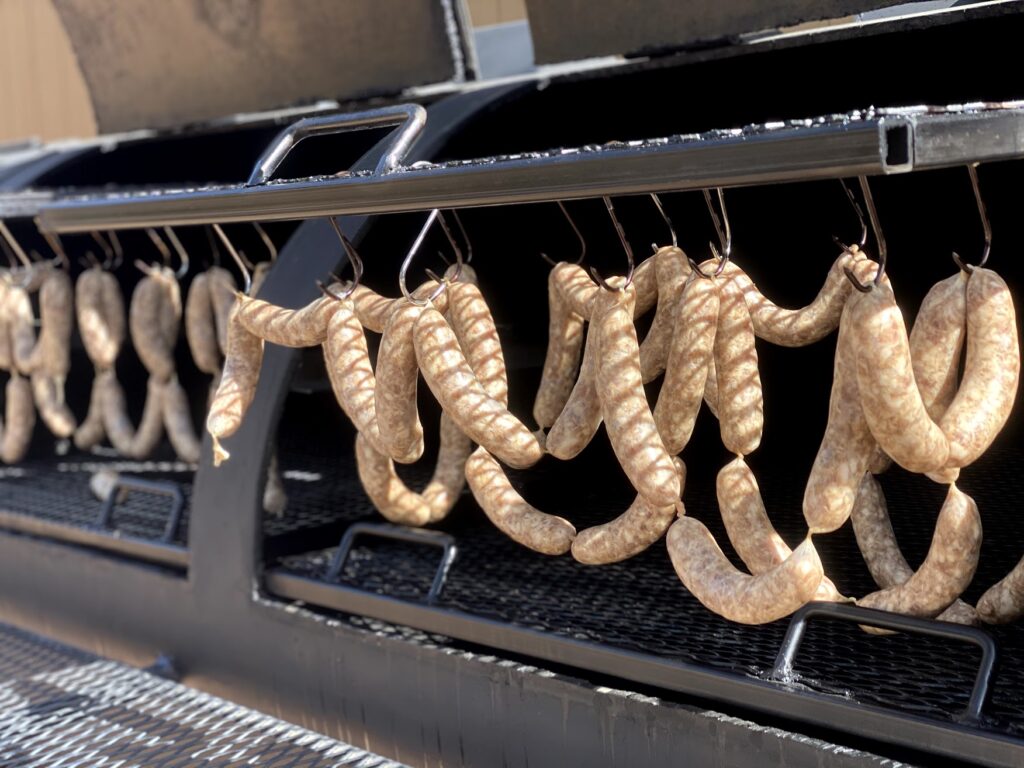 This recipe combines our two favorite meats to make delicious sausage links!
Yields 12 lbs worth of sausage
Ingredients
5 LBS Pork Shoulder or Pork Butt, diced
5 LBS Untrimmed Brisket Flat or Point, diced
2 LBS Pork Fat, diced
5 TBSP Kosher Salt
2 TBSP Ground Black Pepper
6 TBSP Minced Garlic
2 CUPS Chilled Red Wine or Chilled Water
20 FEET Hog Casings, soaked in tepid water for at least 30 minutes and rinsed
Directions
Dice pork shoulder or butt, brisket and pork fat into 2-inch cubes and place in a large bowl. Add dry ingredients to diced meat and evenly mix. Cover and refrigerate mixture for 2-24 hours, or place in freezer for 30 minutes.
Grind the meat through a small die into a bowl set with ice. Hand mix until thoroughly combined, or mix on low speed with a mixer for 1 minute. Once ground, add wine or water and increase the mixing speed to medium for one 1 minute, or until liquid is incorporated and the meat looks sticky. Place in refrigerator and let mixture chill.
Stuff the sausage into the hog casings and twist into 6-inch links. Always cook sausage to an internal temperature of 150°F, no matter your cooking method.
Dog Tired Tips
Before stuffing the meat into the hog casings, fry a bite sized portion of meat to taste-test the seasoning and adjust accordingly. Once the casings are stuffed, there's no going back to adjust later.